IKEA Hack Bed Bridge Bookcase
The IKEA Hack Bed Bridge Bookcase is a bridge bookcase made from IKEA cabinets that takes the place of nightstands and spans a full or queen size bed. I built this project for my oldest daughter, Julie, who was the first to leave the nest. At 24, she landed landed her dream job to work at Walt Disney World in Florida, and she asked if I could make something special for her new apartment.
What is a Bridge Bookcase?
A bridge bookcase is a three-piece configuration where a horizontal bookcase (the bridge) is supported by two vertical bookcases (the pillars). The bridge can span different things — beds, desks, doorways, etc.
The inspiration for this project came from a Home Decorators ensemble that would cost over $1,700. Their bridge is only 57″ wide which only works for a twin or full size bed. I built my bridge to be 64″ wide which works for a full or queen bed. Since it is custom-made, the bridge can be made to any width for any size mattress.
Related Posts with Detailed Instructions
If you're interested in building this project, or just want to learn the techniques used, check out these related posts that go into greater detail about each aspect of this project. Click the images below to view.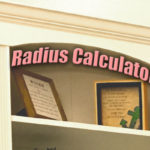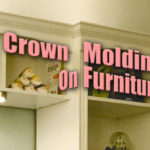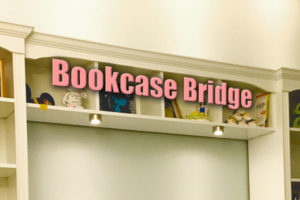 Cabinet Links
Below are links to the IKEA cabinets used on this project. Note these are from the US catalog; IKEA collections vary worldwide and these specific cabinets may not be available in your area.
Brimnes bookcases – http://www.ikea.com/us/en/catalog/products/40301223/#/90301225 – $119.00 each
Billy bookcase – http://www.ikea.com/us/en/catalog/products/30279784/#/50263838 – $49.99
Additional Materials
Crown molding
Baseboard molding
Edge molding
Fluted trim
3/4″ birch plywood
1×4 pine (select grade – no knots)
LED cabinet lights (two sets of 3 – found on clearance at IKEA store for $9 each; not available online)
Fasteners (shelf pins, screws, nails, wood glue)
Total Cost
The approximate cost of this project would be about $390 if you had to buy all the materials. I had plywood, pine boards, and fasteners leftover from previous projects so I can only give an estimate.