Nintendo is relaunching the original NES, complete with HDMI and 30 built-in games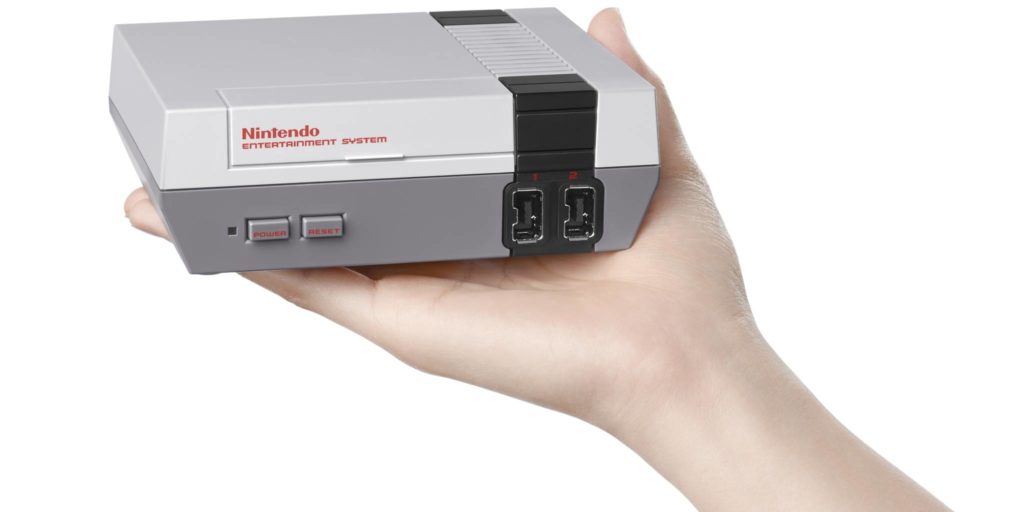 Seasoned gamers looking to relive their glory days will soon have an all-new reason to do so thanks to Nintendo. On Thursday the company announced the upcoming re-launch of the NES—yes, the original Nintendo Entertainment System is coming back, albeit in a much smaller form factor.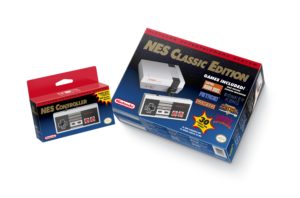 The NES Classic Edition is a pint-sized recreation of the original NES, complete with HDMI outputs and a healthy offering of 30 built-in games that appeared on the original system. The games list is full of hits, and obviously favors Nintendo properties heavily:
Balloon Fight
Bubble Bobble
Castlevania
Castlevania II: Simon's Quest
Donkey Kong
Donkey Kong Jr.
Double Dragon II: The Revenge
Dr. Mario
Excitebike
Final Fantasy
Galaga
Ghosts' N Ghoblins
Gradius
Ice Climber
Kid Icarus
Kirby's Adventure
Mario Bros.
Mega Man 2
Metroid
Ninja Gaiden
Pac-Man
Punch-Out!! Featuring Mr. Dream
StarTropics
SUPER C
Super Mario Bros.
Super Mario Bros. 2
Super Mario Bros. 3
Tecmo Bowl
The Legend of Zelda
Zelda II: The Adventure of Link
$70 for the unit and an extra controller. Reliving your youth… priceless.