Vertical Pallet Herb Garden
Sure, I've done a few pallet projects. Who hasn't? Anyone can disassemble a pallet, harvest the lumber, and make stuff from it. But this project was different.
I challenged myself to find a way to use the pallet without taking it apart. Same wood, same nails, same structure.
My mission: a vertical herb garden. We do a lot of clean eating so fresh herbs are essential in all our recipes. We wanted to go vertical to keep them away from the bunnies.
There are lots of ideas on Pinterest to use pallets for vertical gardens, but I needed to fit it in a specific space on my shed. The shed has an overhang that would shade the plants from the harsh afternoon sun, and it would allow us to water them ourselves.
Watch me build it on YouTube
[kad_youtube url="https://youtu.be/uQWlKQcdNSs" ]
Or if you don't have time, here is a recap of the steps:
Building the Pallet Herb Garden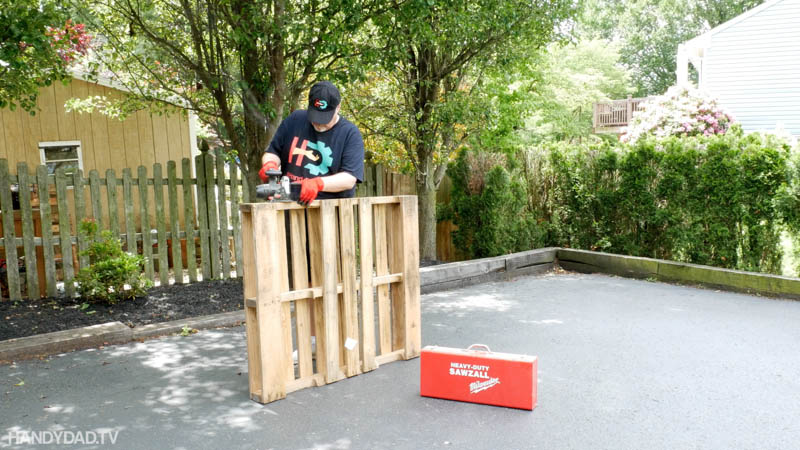 I cut the pallet using a cordless circular saw, but the blade didn't go all the way through. So I needed to use my reciprocating saw to finish the cuts on the outer studs as well as the center stud.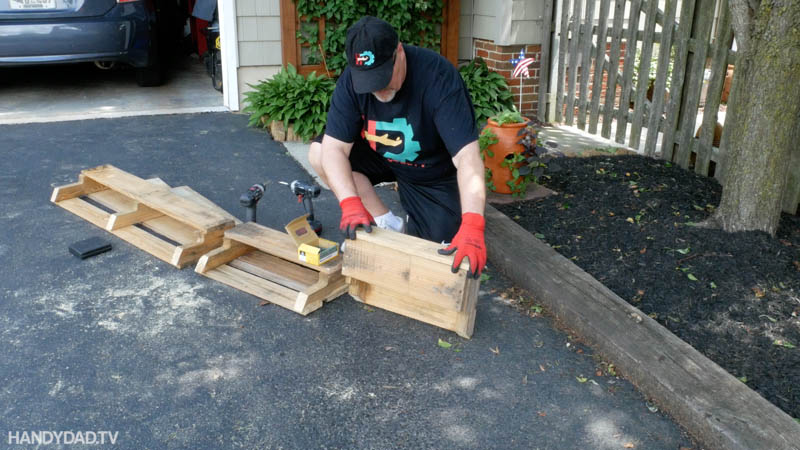 I added bottoms to each planter with 2-1/2 inch deck screws. A total of six all the way around the bottom.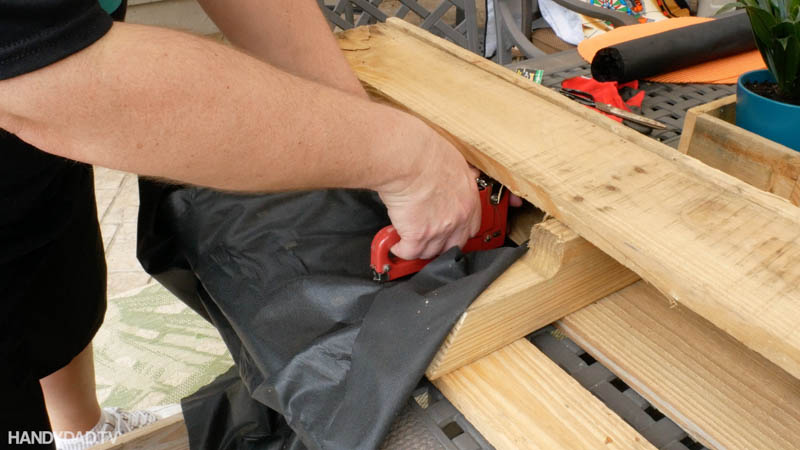 These planters aren't water-tight, so I lined them with landscape fabric so the dirt wouldn't wash away and make a mess. I stapled the landscape fabric along the back edge first, then folded it over so the staples wouldn't be visible. Then I stapled the front and sides leaving enough fabric inside so it wouldn't pull on the staples. Otherwise the fabric would rip.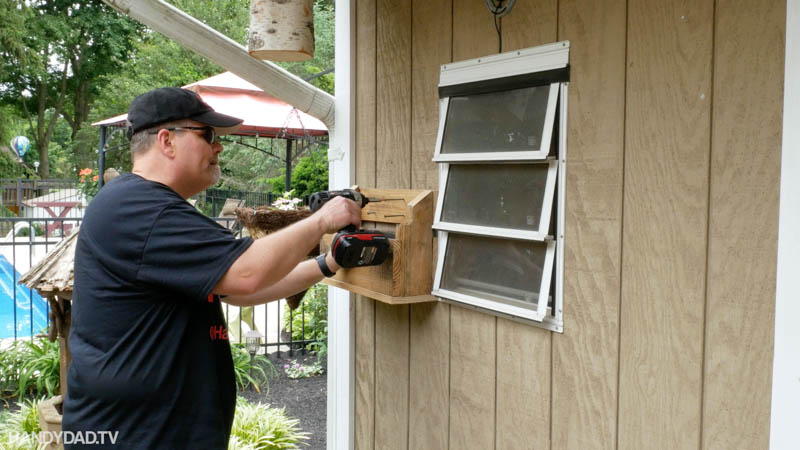 Attaching them to my wooden shed was easy. I used the same 2-1/2 inch deck screws wherever I could hit a stud, and 1-1/4 deck screws if it would only attach to sheathing. I was fortunate to hit studs on all three planters.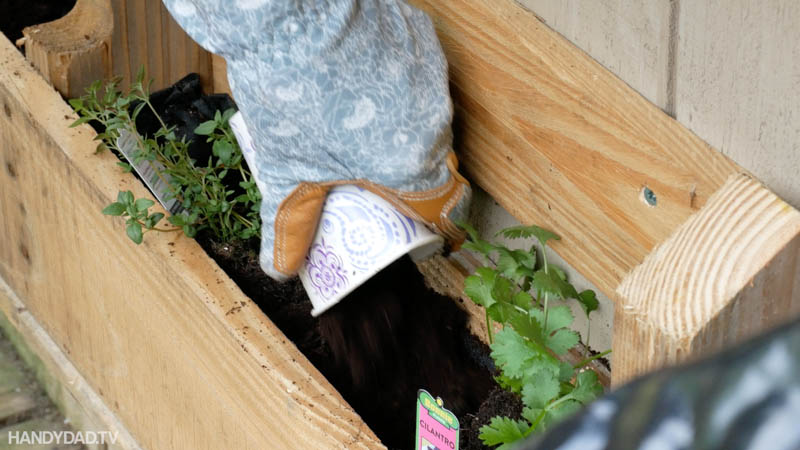 Finally we planted the herbs with a mix of potting soil and peat moss. The big planter on the bottom was reserved for more sun-loving plants because it will get more sun than the uppers. We planted basil, rosemary, thyme, cilantro, oregano, and parsley.
Will the wood rot? Yeah, probably, it might rot over time. But that's okay. They were free and I can build a new set anytime.