Best Way to Disassemble a Pallet for FREE WOOD
In this video, I show you the best way to disassemble a pallet for free wood to use in projects. It provides the behind-the-scenes look at how I reclaimed the wood for my free art project, the Pallet World Map, that I made for my son's bedroom makeover.
Pallet wood is kinda like Clint Eastwood: dry, rough, and dirty. But it's very useful and ages well. Make it your friend and it'll always help you out in a jam.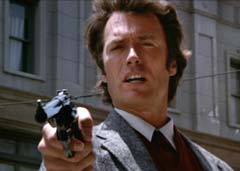 Warning
Before using a pallet for indoor projects, be sure to look for the IPPC stamp with the "HT" (heat treated) designation. Do not use chemically-treated wood indoors. Ever.
Disassembly Without Destruction
I tried two ways to take the slats off a pallet. The first (and the worst way) was brute force using a hammer and ripping bars. The nails were so tight in the dry wood that the slats split as I tried to pry under them. Split wood might look okay for some projects, but I wanted solid pieces as long as I could get. So I switched to a second method that used a circular saw to cut the slats away from the end rails. This yielded the longest pieces of solid wood with no splits.