Vow Renewal in Bermuda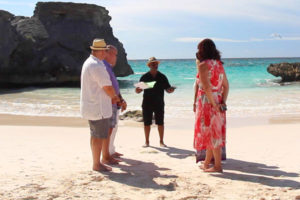 This is a little bit of a departure from my normal content, but it is a DIY topic, nonetheless! I typically don't use home movies in my videos, but I'm making an exception to tell you about our vow renewal in Bermuda this summer.
30 years! That's how long I've been married.
And yes, I know it's hard to believe because I only look 29. 😉
My wife and I celebrated our 30th anniversary in 2016, along with two other couples, on a 9-day cruise on Royal Caribbean's Anthem of the Seas. The ship sailed right from New Jersey to the sunny Caribbean.
The cruise itself was awesome. But to make this anniversary even more special, I devised a secret plan with the other grooms. We planned to surprise our brides and renew our wedding vows on the trip.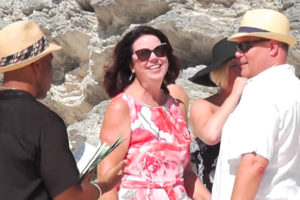 Our travel agent investigated what it would cost to do the ceremony on the ship and Royal Caribbean wanted $850… PER COUPLE. Now, to be fair, most of that price was for the flowers, professional photography service and photos that come with the package. 
We all thought that was too expensive so I looked for a cheaper DIY option. What else is new?
I don't remember exactly where I found the lead (I scoured the Internet and read tons of blogs), but I contacted a local Bermudian pastor, named Dean Smith. Pastor Dean and I worked about six months in advance to customize the ceremony to take place on the beach at Horseshoe Bay, Bermuda.
Before meeting us at the beach, Pastor Dean certainly did his homework. He asked for a bio on each couple, complete with pictures. Then he incorporated all that information into a custom poem and certificate for each of us.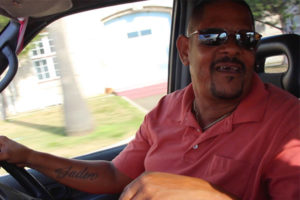 The day, the weather, and the location couldn't have been more perfect!
After reading our own declarations, we recited more traditional wedding vows and exchanged rings.
I used three cameras to record the ceremony! One was on a tripod, a second was handheld by Pastor Dean's daughter, and the third was a GoPro clamped to a rock. I also used a lavalier microphone connected to an voice recorder in Pastor Dean's pocket. This was a lifetime opportunity and I wanted to make sure I captured everything!
Pastor Dean was an excellent speaker and his words were inspiring.
He even recommended an awesome limo driver, named Keenan Jones, who picked us up in a van adorned with pink and white bridal ribbons. Keenan was also a native Bermudian and very knowledgeable about the island. He gave us a guided tour and history lesson on the way back to the ship.
Contact Information
If you're looking to hold any kind of ceremony in Bermuda, let me be the first on YouTube to recommend the services of Pastor Dean Smith and Keenan Jones. Email is the best way to contact them.
Watch the Video
[kad_youtube url="https://youtu.be/DRqaay7rSKo" ]